VILLA AURUM
14 + 6 people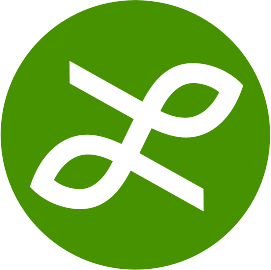 Facts
230 square meters
7 bedrooms, each has own toilet, bathroom and tv
Suite with king-size double-bed, kitchen, living room, sauna, bathroom, dressing room + toilet, large terrace with lake view, outdoor dining set, gas grill
Well-equiped kitchen, good-quality tableware, coffee machine, kettle, electric stove, oven, microwave, dishwasher, fridge-freezer, wine cooler, dining set
Two sofas, table set, fireplace, wireless WLAN (fiber optic), air-source heat pump, washing machine, drying cabinet
Jacuzzi for 6-8 persons,  option
No pets allowed
Recommended number of people 14+6 persons (14 beds + 6 extra beds)
Villa Aurum for 14 + 6 people
The luxurious Villa Aurum offers the perfect setting for a wide range of events. Here you can have small family party, a bachelor/bachelorette party, a class reunion, a weekend break with friends, or a corporate meeting.
The villa was completed in February 2010. The Scandinavian look and color scheme were designed with the help of Tikkurila's professionals. The four bedrooms downstairs are decorated according to the seasons.
Villa Aurum has a total of six double bedrooms and a stunning bridal suite with an extra-wide double bed. Four of the rooms are located downstairs and three upstairs. All of the bedrooms have a private toilet/shower and a TV. Unikulma's high-quality beds ensure a restful night's sleep. Bed linen and towels are always included in the price.
The kitchen is modern and excellently equipped. In addition to the basic kitchen appliances, there is a wine cabinet, great cooking utensils, tableware for 35 people, and serving dishes. The kitchen table seats 14 people.
The spacious sauna can accommodate a large group of bathers. There are three showers in the washroom and a separate toilet in the dressing room. The patio features an outdoor hot tub with a massage function.
There are plenty of opportunities for sports and activities at Lehmonkärki. You can rent equipment of all types from electric bicycles to water jets. There are a Pergo multi-purpose court suitable for a variety of sports, a grass soccer field, and a children's playground at the tip of the headland. Asikkala and the surrounding areas offer great places to visit and experiences all year round. During the summer, you can enjoy delicacies prepared by our own kitchen at our lakeside café. Also see the other delicacies we offer.
If you have any questions, you should check out the FAQ section.
Additional information:
Daytime sun

40 m from the lake, shallow sandy beach

Wood for the fireplace is included in the rent of the villa

A private rowboat

A gas barbecue (not available in the wintertime)

Internet TV

High-speed fiber-optic WLAN

Available exercising options: beach volleyball, outdoor hiking routes, a playground for children ca. 250 meters away

No pets allowed