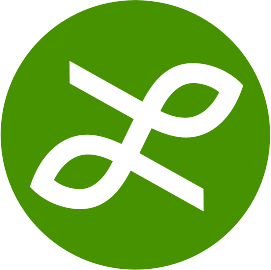 Facts
115/128 square meters

3 bedrooms, toilet, open kitchen, living room, sauna and bathroom, large terrace with lake view, balcony, outdoor dining set, gas grill

Well-equipped open kitchen: basic tableware, coffee machine, kettle, electric stove with oven, microwave, dishwasher, fridge-freezer

Smart TV, sofa, dining set, fireplace, wireless WLAN (fiber optic), Air source heat pump, washing machine

Outdoor hot tub for 4-5 people as an option

Animal friendly

Recommended number of people: 6 + 1 people (6 beds + 1 extra bed)
Villa 6, 6 + 1 people
Villa 6 is at a secluded location on a pine-clad hillside. The patio in the yard area includes a dining set, an outdoor hot tub, and a gas barbecue.
The villa has three double rooms, one downstairs and two upstairs. One of the rooms upstairs has a spare bed. The beds are of Unikulma's best hotel quality. Bed linen and towels are always included in the price. A beautiful soapstone fireplace sits in the middle of the well-equipped living room/kitchen area.
There are plenty of opportunities for sports and activities at Lehmonkärki. You can rent equipment of all types from electric bicycles to water jets. There are a Pergo multi-purpose court suitable for a variety of sports, a grass soccer field, and a children's playground close to the villa. Asikkala and the surrounding areas offer great places to visit and experiences all year round. During the summer, you can enjoy delicacies prepared by our own kitchen at our lakeside café. Also see the other delicacies we offer.
If you have any questions, you should check out the FAQ section.
Additional information:
Daytime sun

40 m from the lake, a beach with a hard bottom

Wood for the fireplace is included in the rent of the villa

A private pier and a rowboat

A patio with a dining set

Children's sandbox

A gas barbecue (not available in the wintertime)

Internet TV

High-speed fiber-optic WLAN

Available exercising options: beach volleyball, outdoor hiking routes, a playground for children ca. 200 meters away

Animals are welcome at the villa