It's okay to eat well on holiday
We offer many ways to treat yourself during your holiday. The annual Lehmonkärki Delicacy Evenings on Thursdays in July offer a table full of tasty delights. Our delightful lakeside café is open from Midsummer to early August. You can enjoy sweet and savory treats prepared by our own kitchen. For larger groups, Lehmonkärki catering can provide delicious meals on request.
Come and enjoy Lehmonkärki's Delicacy Evenings alone, with your significant other, or with a larger group. The super-popular Delicacy Evenings are held on Thursday nights in July at Villa Vellamo. The evenings are a showcase for our kitchen. Each menu is unique and offers a table full of innovative new flavors and unexpected pairings.  The surprise menu will be kept a secret until the start of the event. Delicacy Evenings always sell out well in advance, so be quick and make your table reservation early. Lehmonkärki's own Pendolino train travels between the villa area and the restaurant, so you can also arrive by boat. The evening is always accompanied by live music.
On February 18, 2023, we are organizing a Valentine's Day-themed Delicacy Evenings at Villa Vellamo from 7:00 p.m.!
Price 60 e/person + drinks separately. 
Table reservations: lehmonkarki@lehmonkarki.fi or by calling 03 7666 330.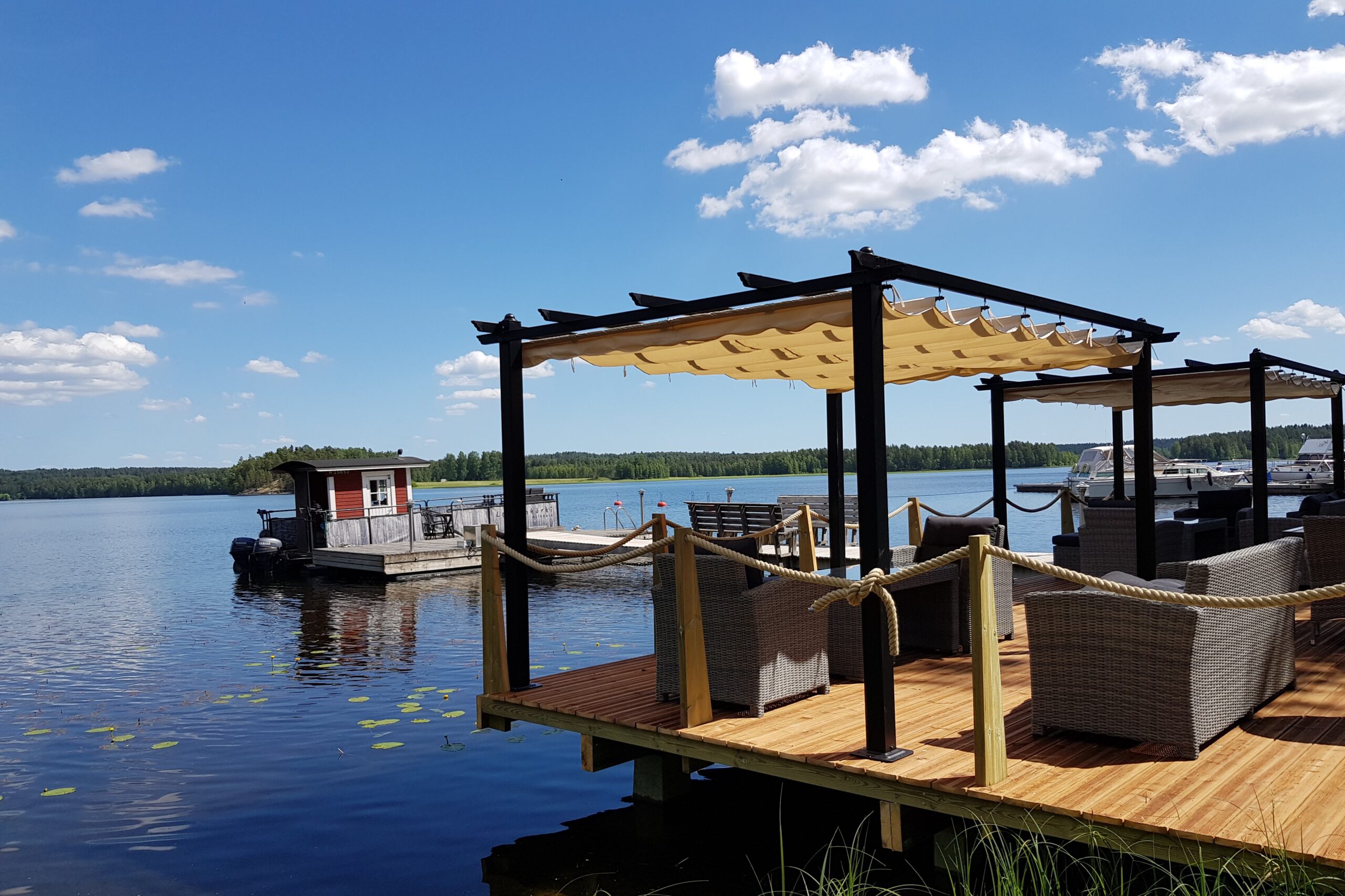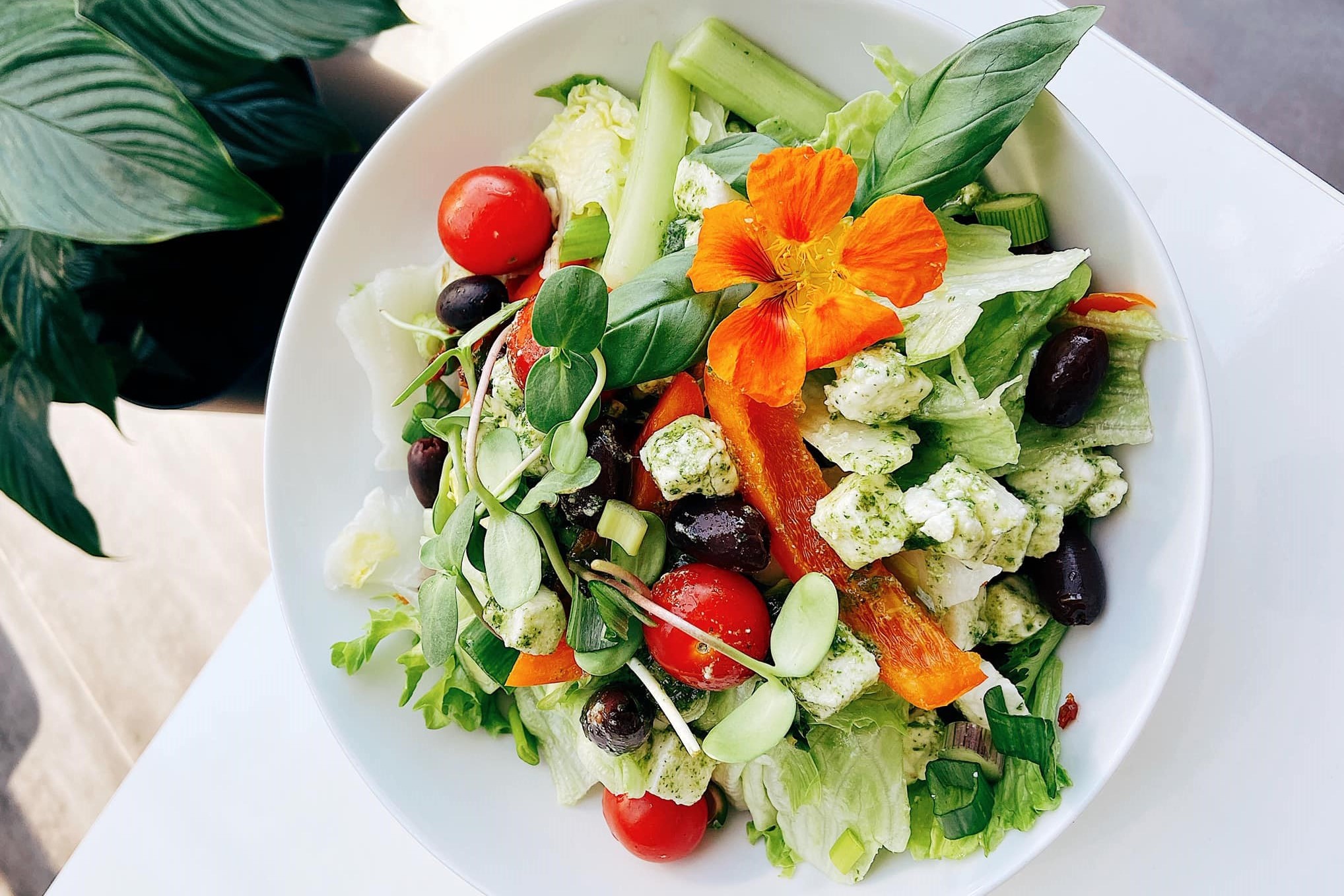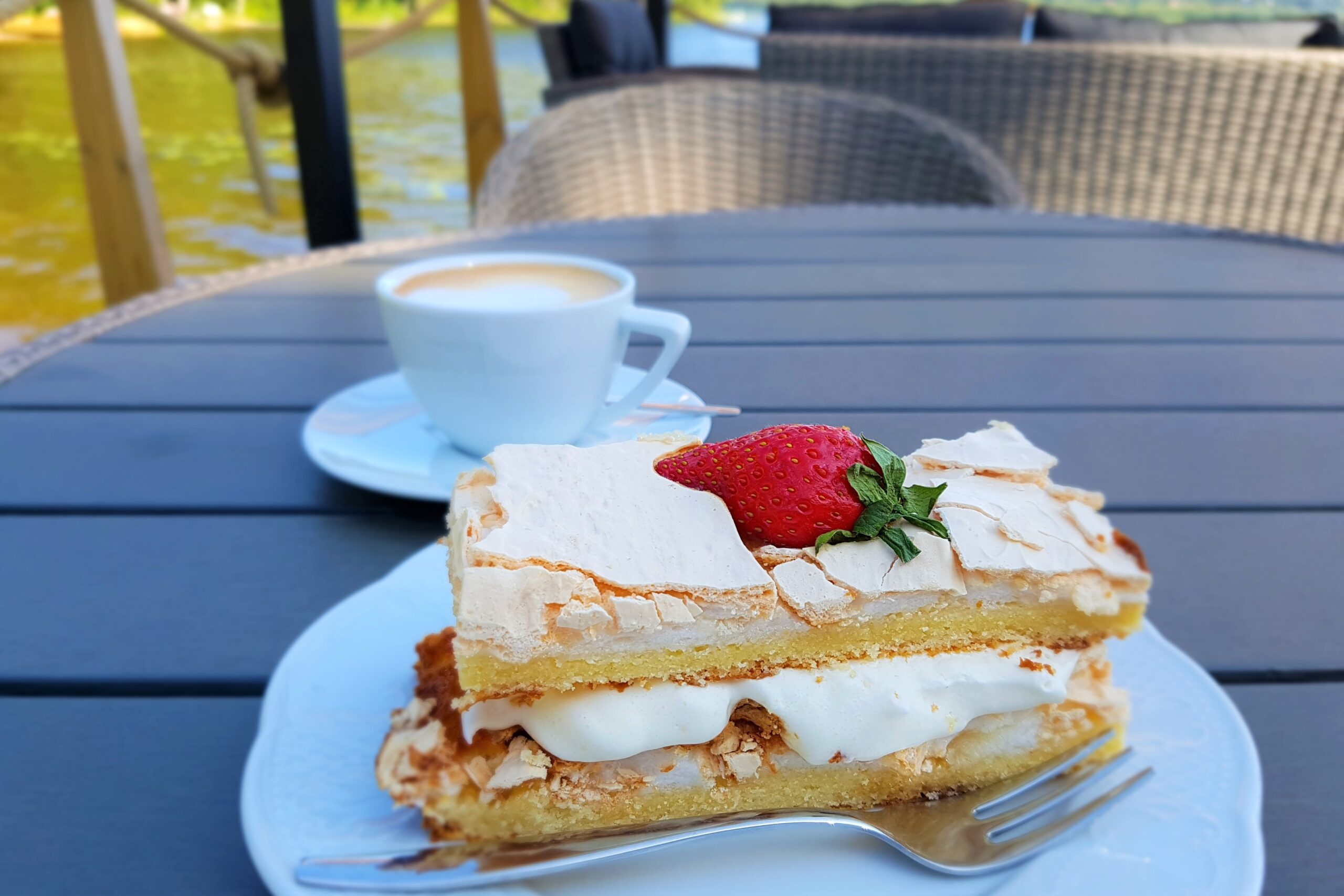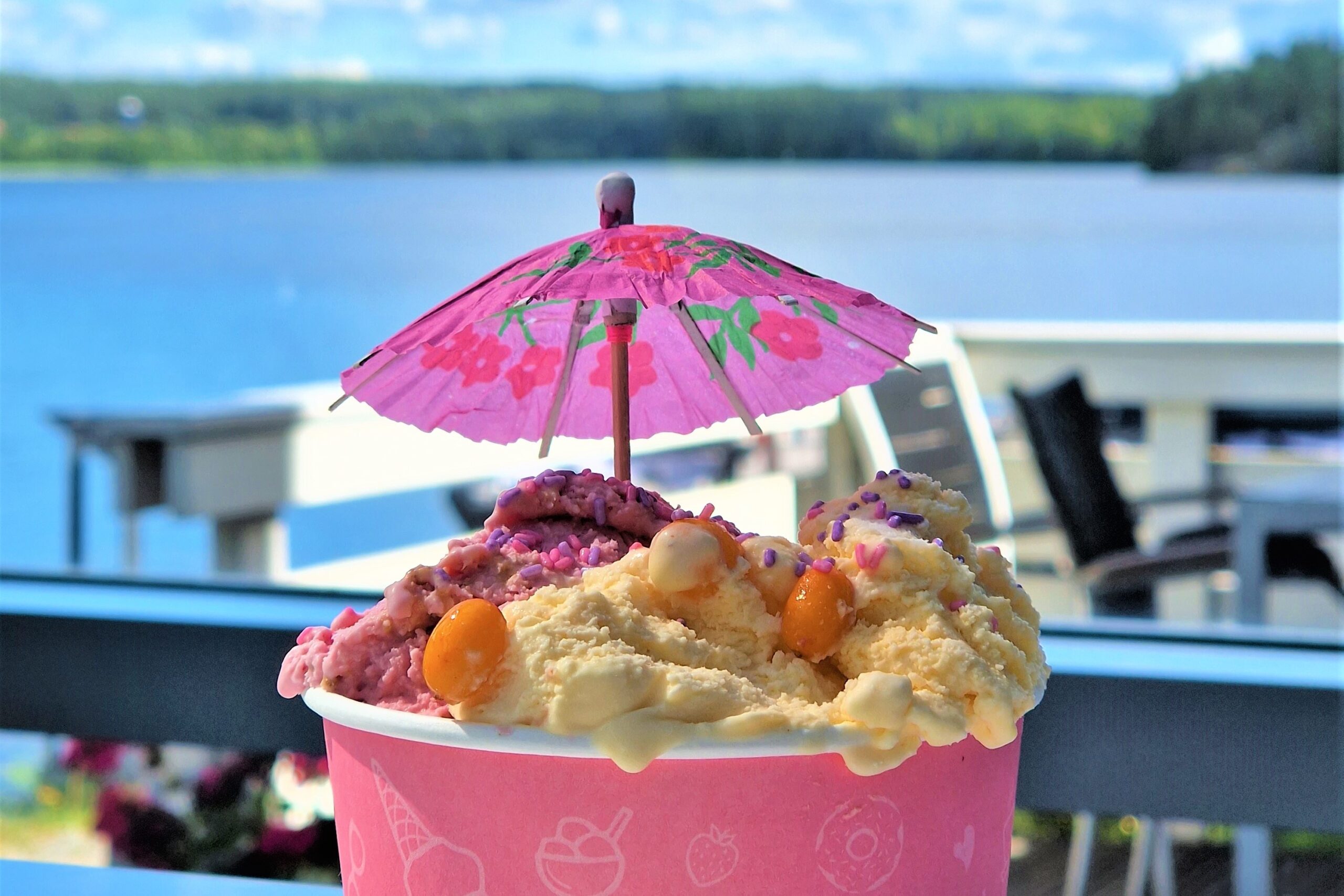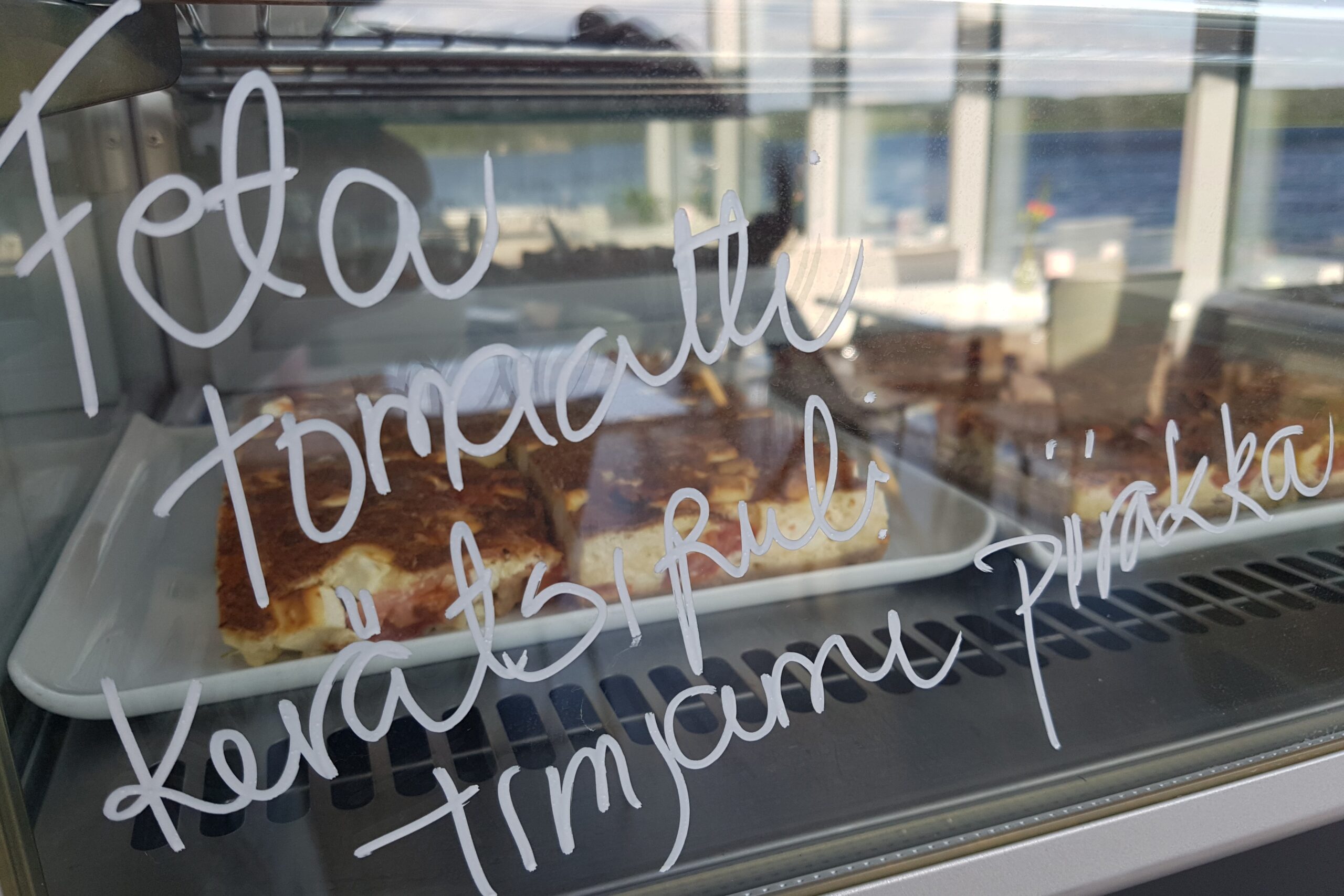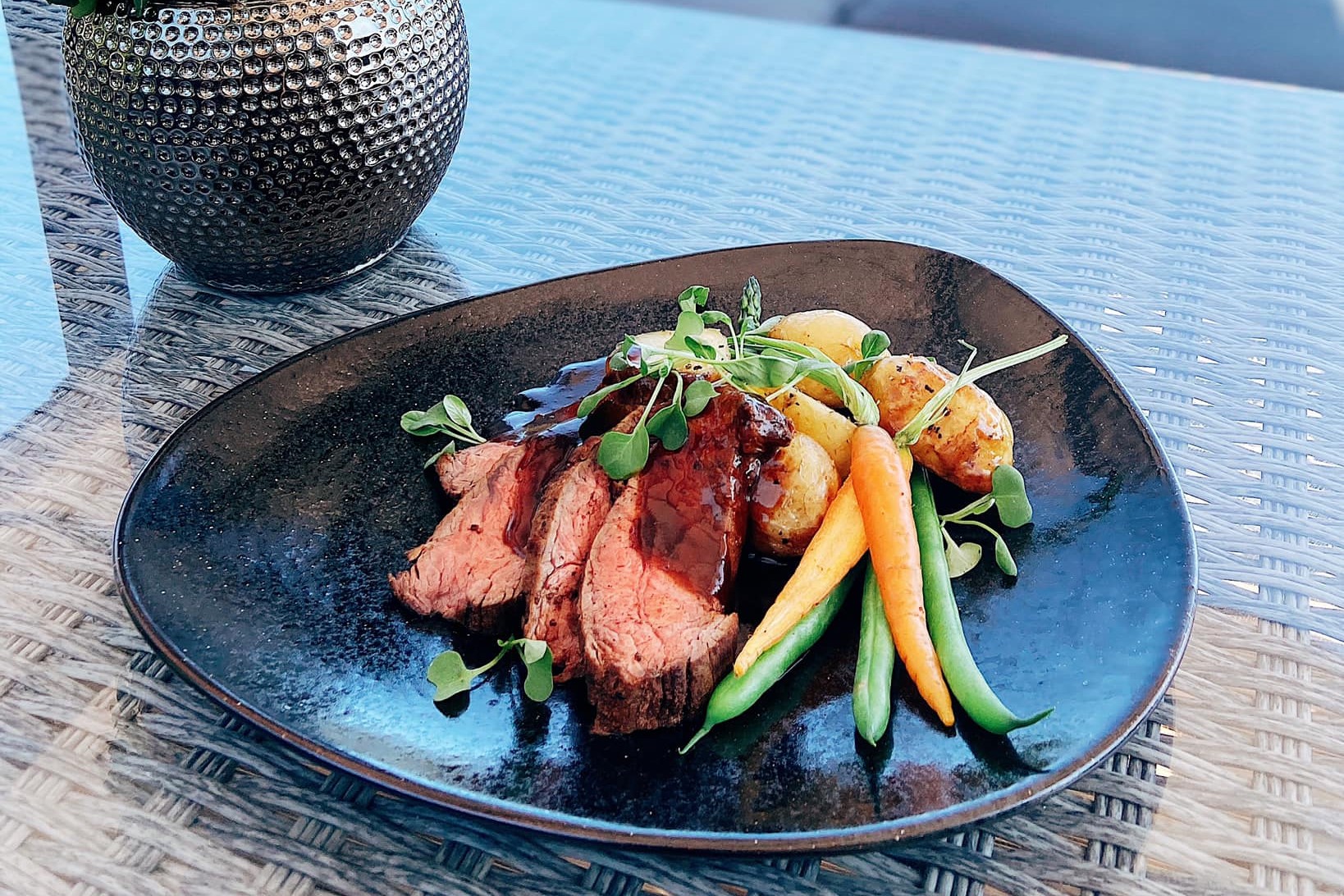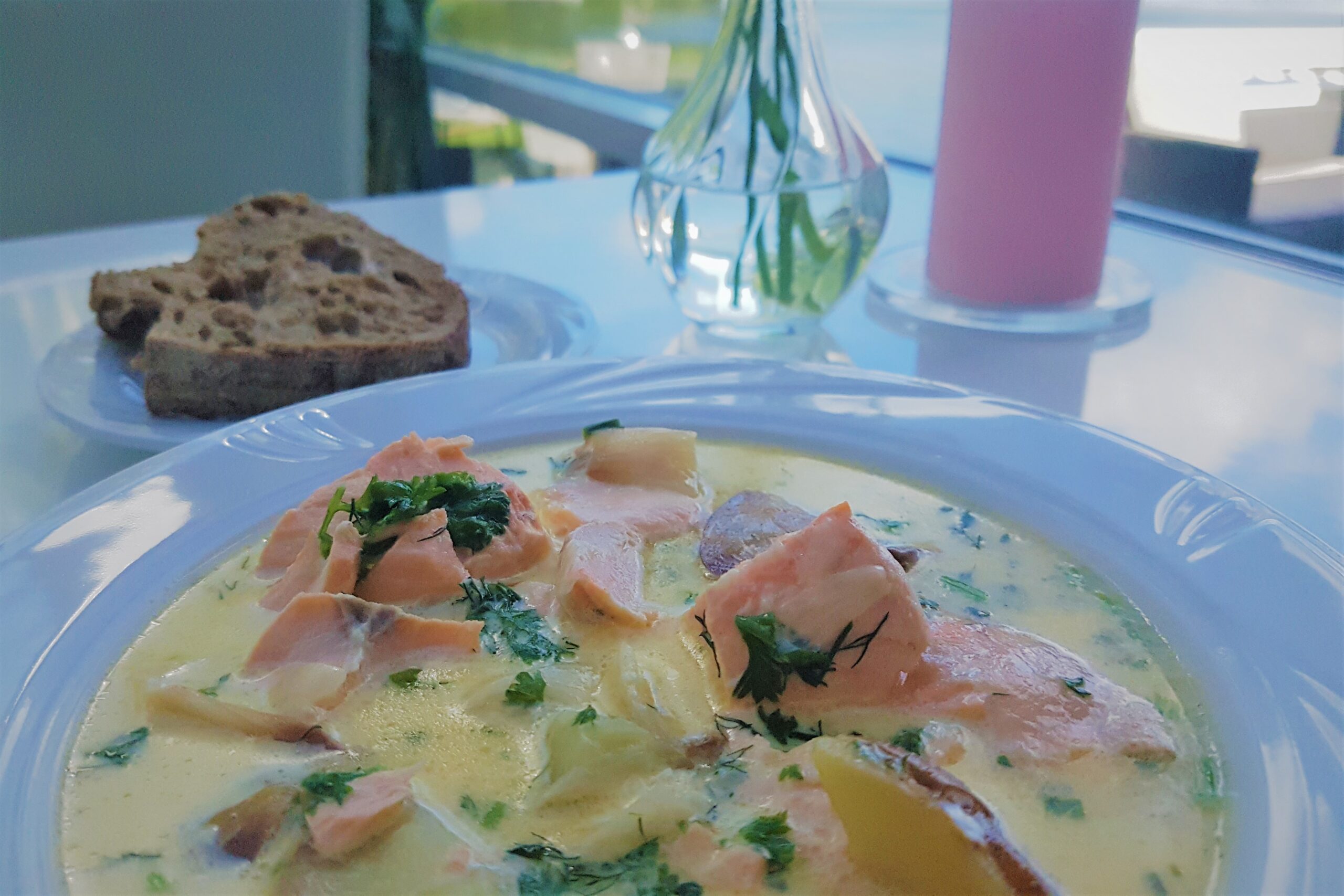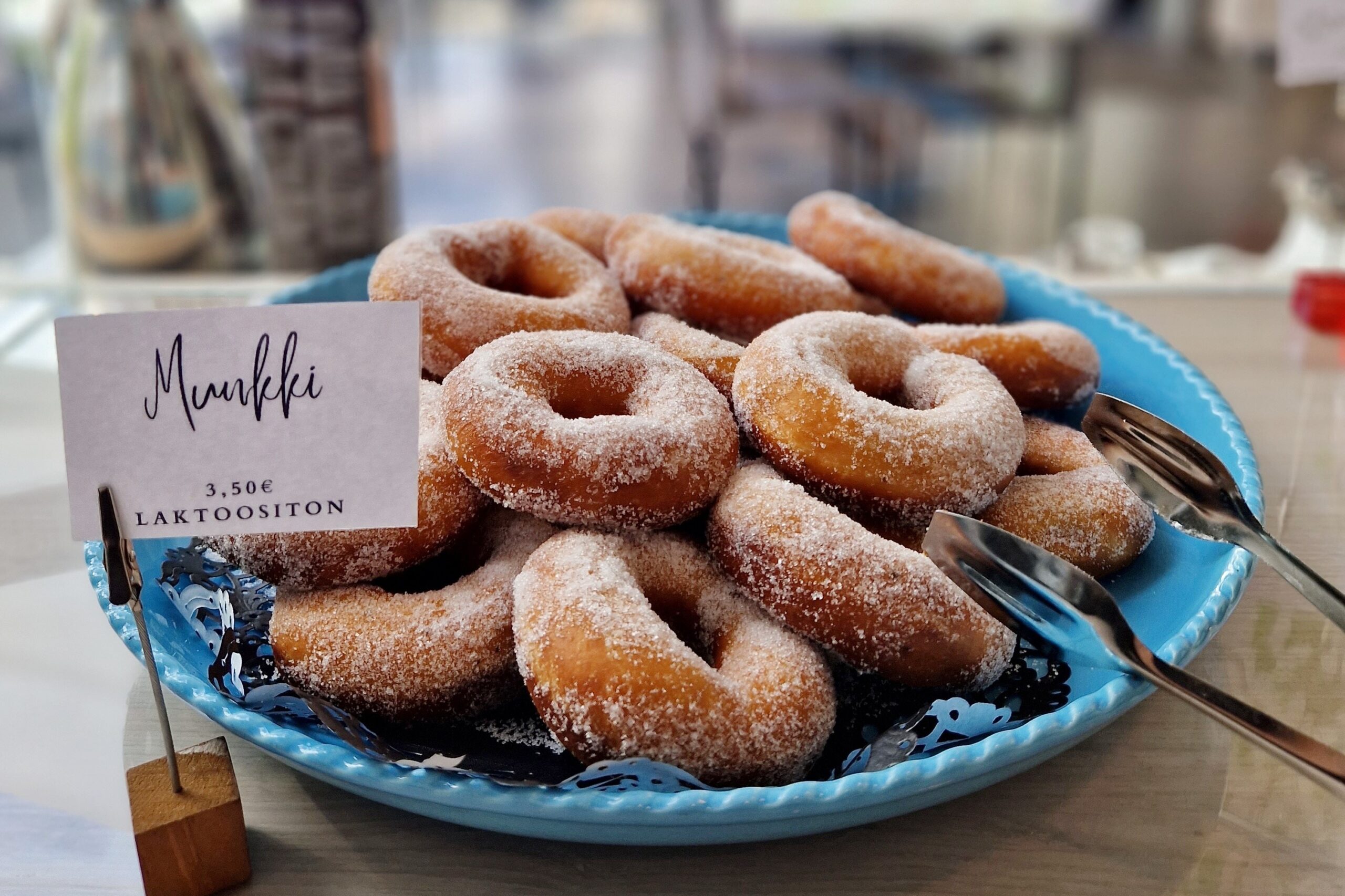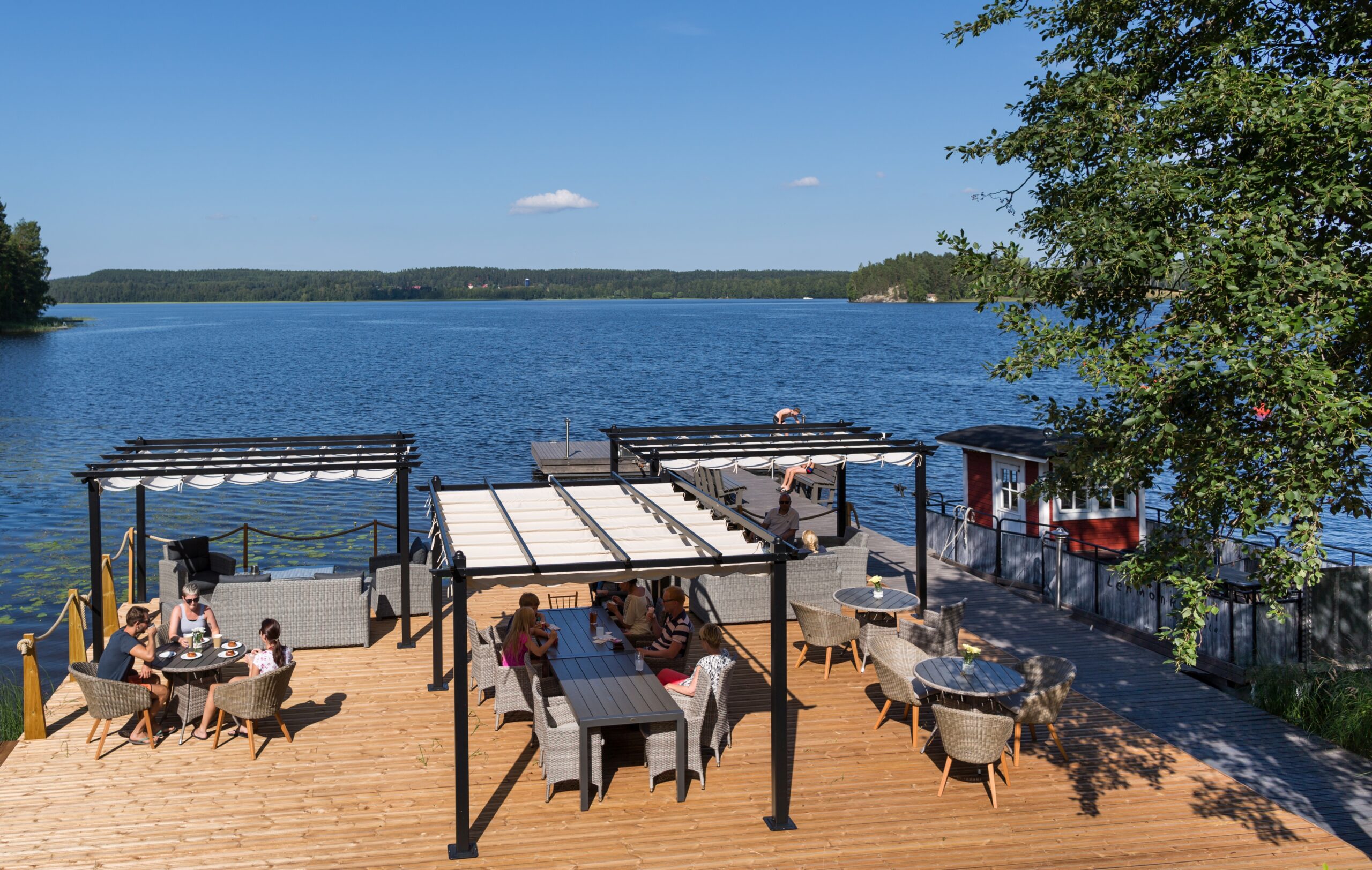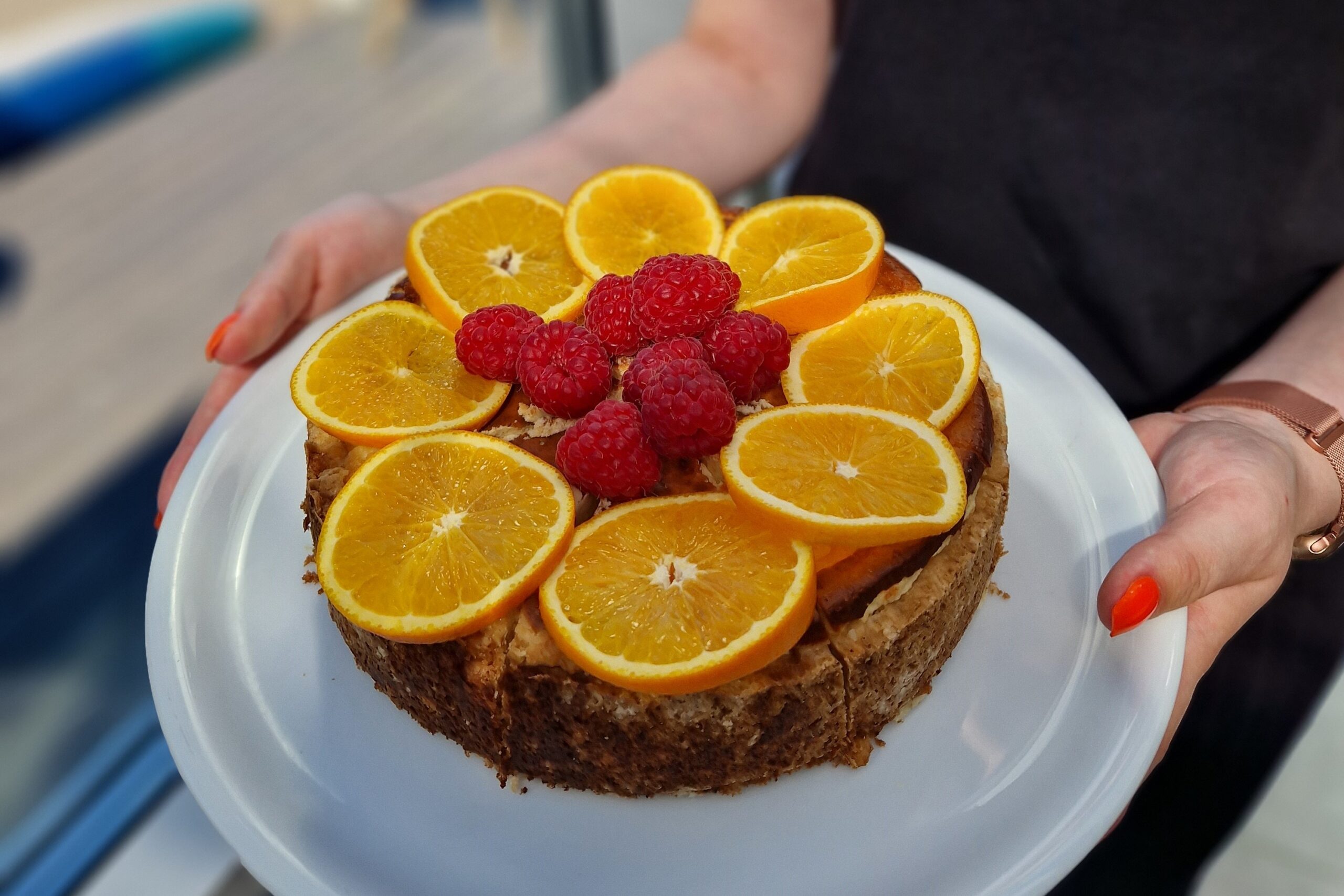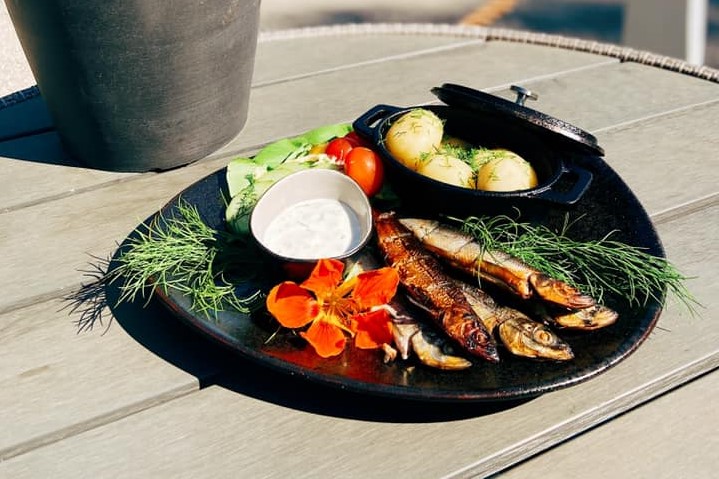 Café Rantaterassi is closed for summer 2022! Thank you to all our customers and a warm welcome again next summer.
The summer oasis invites you to enjoy a relaxing moment. Lehmonkärki's lakeside café, Rantaterassi, serves customers from Midsummer until early August. We have a selection of mouth-watering savory and sweet pastries and fresh frozen yogurts made in our own kitchen. Daily changing dishes from seasonal ingredients. We also offer special coffees. The café has a license to serve all alcoholic beverages. You can quench your thirst with beers from local brewery Kanavan panimo. There is also a good selection of beers and ciders from a variety of suppliers.
It's easy to stop by on your summer holiday trip, no matter if you're heading north or south. From highway 24 and Pulkkilanharjuntie (road no. 314), it takes about 10 minutes to reach us.
Opening hours
Café Rantaterassi is open during the summer weeks between 25 and 31 every day from 11 am to 6 pm.
Address
Lehmonkärjentie 180, Asikkala
Lehmonkärki's catering provides delicious country gourmet for groups of more than 10 people. You can order breakfast, lunch, and dinner delivered to your villa. A dinner for more than 15 people can also be enjoyed at one of our atmospheric restaurants. The availability of meals varies depending on the season. Ask more from our sales service at lehmonkarki@lehmonkarki.fi
Prices delivered to the villa (groups of more than 10 people)
Lunch €25/person
Dinner €46/person
Lunch and dinner include fresh bread and ice water. You can bring your own alcoholic beverages to the villa.
Prices at the restaurants (groups of more than 15 people)
Breakfast €16/person
Lunch €19/person
Dinner €48/person
Lunch and dinner include fresh bread and ice water. The restaurants have a license to serve all alcoholic beverages. You cannot bring your own drinks to the restaurants.
Please make your catering reservation at the latest one week before the event. The number of persons given 3 days prior to the event will be used as the basis for invoicing. We can accommodate for any special diets and food allergies, provided that we have been notified in advance.
Orders: lehmonkarki@lehmonkarki.fi
Check out our most recent Oiva report